Black sea is really Black
6 min HD, sound, 2015.
Georgia/UK

"Whilst the beauty of the Georgian landscape is overwhelming, Medoidze's taste for the absurd and the self-reflexivity of her address, draw us in and pull us out at the same time." María Palacios Cruz, LUX
selected screenings
Jackals and Drones, LUX moving image, London, UK
Sophio Medoidze, AB-JOY, Serpentine cinema, Peckhamplex, London, UK
Love among the artists +Laure Prouvost, Kunstmueum Luzern, Switzerland
In competition for best video, Avanca Film Festival, Portugal
Twelve women gone missing, TAF Tbilisi Art Fair (public programme), Tbilisi, Georgia
Andropov's Ears
7 min HD, sound, 2014.
UK


"Her work almost always involves looking back, lifting narratives from the past and transposing them into the present. It avoids direct historicization by focusing on the interchangeability of these moments, on copy-pasting." Sixtyeight art institute
selected screenings
Hotel Europa
, Open Space (part of Tbilisi Art Fair), Tbilisi, GE
SixtyEight Art Institute
, Copenhagen, Denmark
Georgian arthouse, B movie cinema, Hamburg, Germany
Questions and Answers
3.3 min HD, sound, 2012.
Georgia/UK

"This is perhaps most pronounced in '
Questions and Answers
', where disparate images and scenes are rapidly spliced together in an associative logic that disorientates the viewer. Punctuated only by drumrolls and a cryptic voiceover, the film cuts between figures dancing in the street, to a man collapsing into the ocean, to a hawk hunting a pigeon in central London." TANK Magazine
full text


selected screenings

Sophio Medoidze, AB-JOY, Serpentine cinema, Peckhamplex, London, UK
Sergei Parajanov: Reminiscence
, CLOSE-UP, London, UK
Art Wall (curated by Wato Tsereteli), CCA Tbilisi, Georgia
This video is about children and language
8 min Pal video, sound, 2008.
UK

This video is about children and language.
This is the title of this video.
This video is made of 774 words and 3, 527 characters, it will last for 8 minutes.
This video will launch one of the biggest attacks on language that designated nothing and explains nothing. After, the author of this video will make a confession. Things will get very personal...
selected screenings

Jackals and Drones, LUX moving image, London, UK
All that glitters is not an institution, Whitechapel Gallery, London, UK
Sophio Medoidze & Tank.tv, MRA projects space, London, UK
2nd Georgian Film Festival, Riverside studios, London, UK
After Paradjanov: Artists' film and video from Georgia, Arnolfini Bristol, UK
After Paradjanov: Artists film and video from Georgia, Pushkin House, London, UK
22nd Instants Video, A M Qattan Foundation, Ramallah, Palestine
Kleenex
3.24 Pal video, sound, 2009.
UK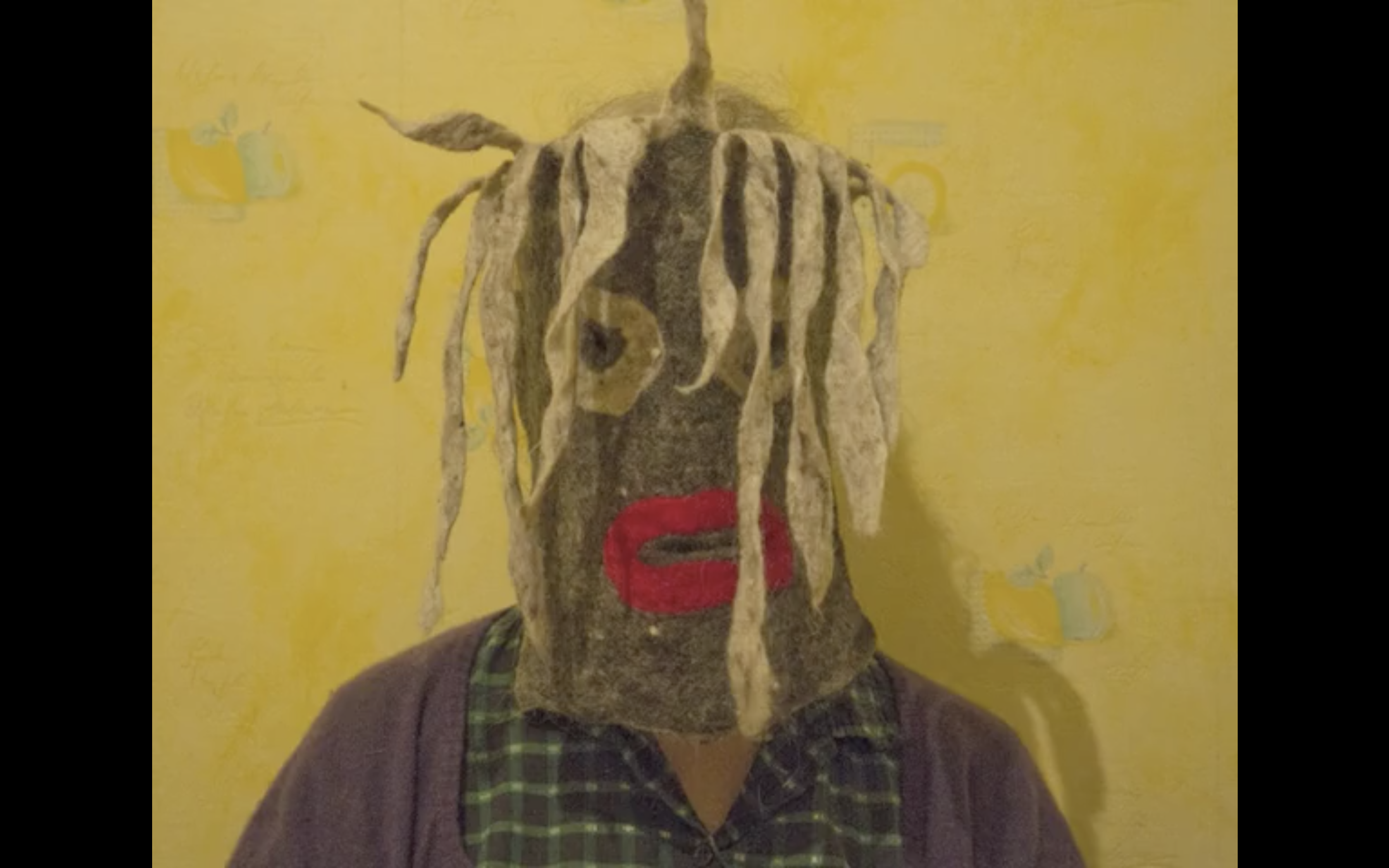 Tuscany files
5:17 min Pal video, sound, 2008.
UK

Dear friend,
Forgive me for not writing all this time, of course I have not forgotten about you. The thing is that I have changed a lot since I moved here and if it is true then I have no longer any acquaintances and do not have to write to anyone, as I am a complete stranger to them. A little explanation to why I have not replied to all the letters you've sent me. I will also tell you later about my decision to write now.
full text

Learning to speak to my daughter/English dictionary
3.3 min, HD, sound, 2007.
UK