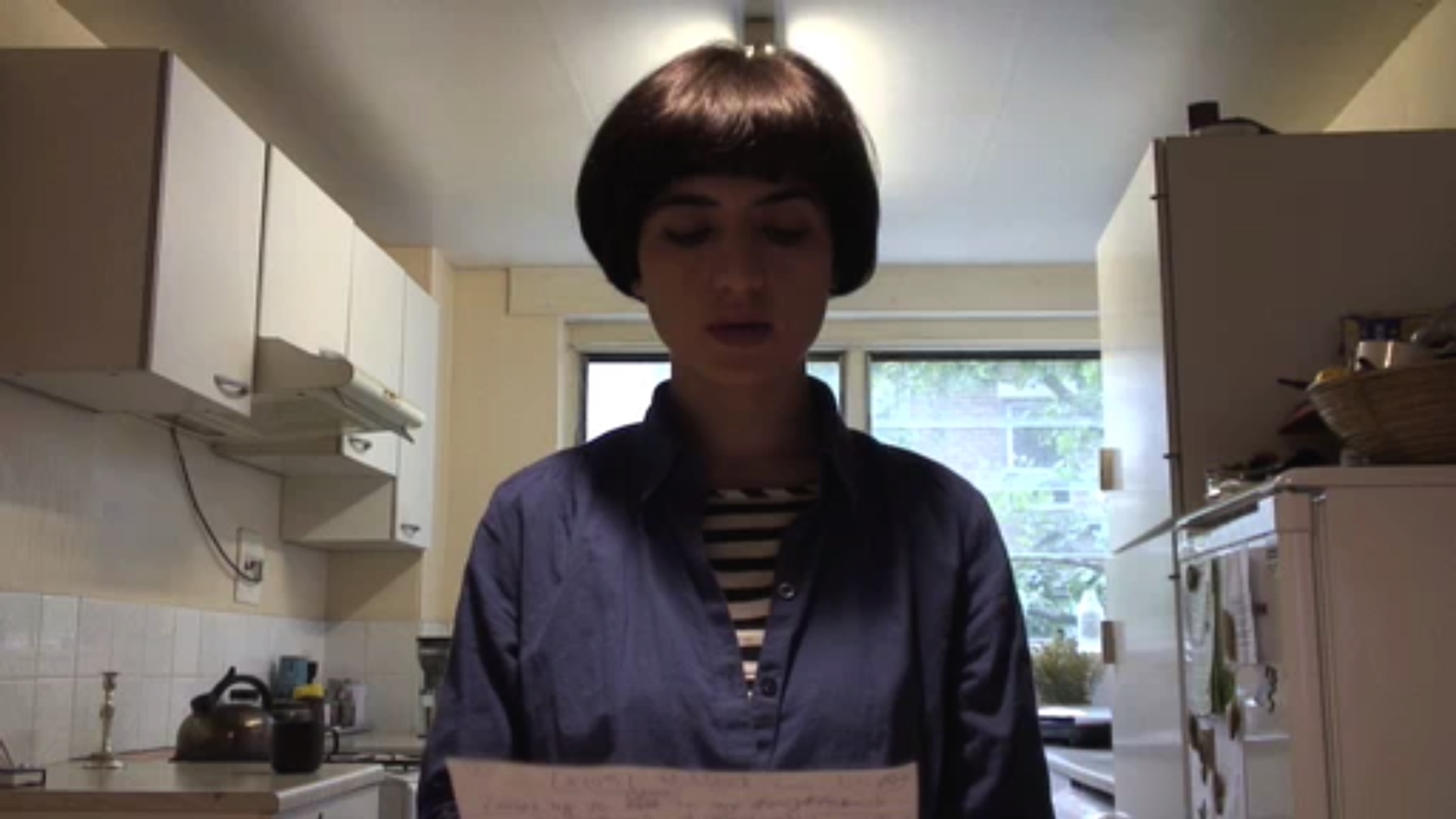 Sophio Medoidze
is an artist and filmmaker. She was born in USSR, brought up in the Republic of Georgia and lives in London. She works across film, photography, writing and sculpture. For a time she worked anonymously as
Clara Emigrand
Collective, examining political conflict through a feminist lens and disseminating her work outside the gallery circuit.
She often works with her close friends and both she and her children appear in her films.
The desire for a Community (both actual and imaginary) drives her mythopoetic narratives forward, as she probes the meaning of the word itself.
In her recent works Medoidze is interested in subverting traditional ethnographic forms through imaginary, relatedness and humour. She employs some of the language of avant garde filmmakers such as superimpositions and colour filters, pushing the images to the point of near abstraction.
Her work has been shown at LUX London, CAC Bretigny Centre d'art contemporain, Serpentine Cinema (Peckhamplex), Kunstmuseum Luzern, Whitechapel Gallery, Fondation Vincent Van Gogh and others. She was a recipient of a Tyneside cinema artist's film commission and Lo schermo dell'arte
feature expanded award.
Her work is supported by the Arts Council England.
Medoidze is part of the Associate Faculty for the Conditions studios, Croydon.
+ CV
+ Portfolio Request
+Instagram
+Vimeo